Connected commerce & customer centricity: Where is stationary retail?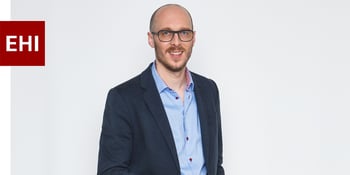 Stationary trade is currently working, sometimes at full speed, on its digitization. The focus is on the expansion and integration of your touchpoints and the introduction of customer-related services. We spoke to Lars Hofacker, head of the E-Commerce research department at EHI, about the status quo and the potential in German retail.
In a new study by the EHI, you surveyed retailers from various sectors. Where does Connected Retail stand in Germany?
Beforehand, we seriously asked ourselves how socially acceptable omnichannel still is and what role marketplaces and platforms play. But even five years after the first study on omnichannel commerce, the topic of channel interlocking is still the top topic in the area of connected retail. In addition to the classic online-offline integration, the focus is increasingly on integration with digital touchpoints such as platforms or the expansion of services.
What are currently the biggest hurdles for stationary retailers?
Man and machine are the top themes. Wherever people come into play, it takes a lot of effort to prepare them and take them with you so that they fully support the planned course of action. In the organization, this includes breaking up old structures for a new mindset as well as the search for and selection of personnel. In particular, the search for suitable (omnichannel) developers and logisticians slows down implementation. The machine factor, with its technical requirements and its complex data management, is the second most important topic. The collection of the data taking into account the GDPR, the data quality, preparation and maintenance also cause significant costs.
Is there currently a trend towards digitization in retail, which has been intensified by Corona?
The enemy image of e-commerce has increasingly disappeared due to the strong growth. At times, the digital touchpoints were the only point of contact for customers. Of course, retail companies affected by the shutdown with a small online share could not compensate for their stationary slumps with their online shop, but at least things continued. It was also a clear signal for the employees on the floor to see their own e-commerce and omnichannel activities as an opportunity. Companies and employees have learned to act flexibly. I think stores are not only changing from points of sale to sources of inspiration, but also to service points, depending on the location. Customers are increasingly focusing on the most customer-centric concepts and digital touchpoints are the first point of contact.
Which sectors do you see ahead in development and which ones behind?
The mature and strong e-commerce sectors such as fashion and electronics are at the forefront in terms of interlocking and platforms. But retailers with FMCG are catching up.
Key point customer experience: Where do you see weaknesses in large online players like Amazon? On the other hand, where can small and medium-sized retailers score points?
Amazon as an ecosystem offers a practical and simple shopping machine with convenient services and self-services, but at the same time it is a fairly comprehensive online shop without claiming a beauty price. Small and medium-sized shops can stand out with expertise and professional competence. Some of this category rely on an industry-specific advisory shop, content with specialist knowledge, expertise and events. Regionality and customer proximity also play a role. It makes sense to score points with products and services that do not (yet) fit into Amazon's business.
People and technology: How do you position both in the shopping experience of the future?
Interview partners with an e-commerce and IT background emphasized that technology is a means to an end. You want to use technologies like AI to digitally excite and inspire customers. The "one" shopping experience at a touchpoint will probably become rarer. The true shopping experience is based on the customer journey from A to Z.
Which services and offers do you personally value as a shopper?
I really appreciate online self-services and innovative mobile concepts (app, PWA). I don't want to write emails or call hotlines for every question, I want to check for myself where the goods are available, order conveniently and control delivery or collection. Regardless of whether it is classic home delivery or collection from a Packstation, store or collection point. I think a lot is happening here at the moment, as can be observed with retailers and service providers like ROQQIO.