The perfect fit? How to recognize the right omnichannel solution
The decision for software can sometimes be difficult, after all the investment should give your company a clear advantage and remain in use for a longer period of time. These 9 questions are intended to help you orient yourself in this complex area and help you choose an omnichannel backend platform.
1. Does the system grow with you? Can I scale my business with it?
Omnichannel retail is on the move and is constantly growing. New channels are constantly being added, especially in the areas of social media and marketplaces or platforms. In addition, there are more and more innovative tools that make business easier or technical requirements that are intended to ensure security. In general, it is not possible to foresee which innovations will come onto the market in the next few years. It is all the more important that the omnichannel system is not only useful today, but also in the future and can keep up with developments. So rigid systems are out here.
Even if you're starting small, ask now if the omnichannel system will grow with you. Can the system be expanded to include sales channels? Can new payment options be mapped? Can you easily expand your omnichannel services? Can you change the shop system or ERP without these innovations triggering a domino effect?
2. Can I integrate the solution into my existing IT infrastructure?
Larger retailers in particular already use a large number of systems: ERP, merchandise management, web shop, PIM and more. Such systems are often linked to each other via complex in-house programming and are difficult to update.
With the right omnichannel system, you don't have to start from scratch. Rather, it can decouple your existing systems from one another and intervene in such a way that the infrastructure becomes far less complex and also flexible. If you wish, you can also abolish outdated systems and integrate new ones. Make sure that the omnichannel system already has interfaces to the most common systems. What additional individual solutions do you need? How much programming effort might be required for this?
3. How is inventory managed?
Inventory management is central in omnichannel commerce, because due to the many sales channels and storage options, it must always be clear where which goods are located, in what quantity and at what time. It is therefore important that you have a system that manages all inventory and transmits it to branches, online shops and other relevant channels almost in real time. Important for this are u. a. The following points:
Are the holdings uploaded automatically? Are manual interventions possible or necessary?
Can I create buffer stocks to avoid overselling?
Can I manage virtual warehouses in addition to physical ones?
Can I get real-time insight into the order processing?
4. Which omnichannel services can I map using the solution? How is this implemented in each case?

Services such as Click & Collect may sound simple and should in fact work easily for the customer, but there are complex processes behind them. Because: Just to order and pay for the product online and pick it up in the store, at least four systems are in use: the web shop through which the customer orders, a system that forwards the online reservation to the branch, a cash register system, which confirms the reservation stationary and a payment service provider. It gets even more complex if you want to decide which warehouse to ship from, offer multiple payment options, or use a digital shelf extension. An omnichannel solution must be able to flexibly connect all of these options and ensure smooth communication between the individual systems.
5. Which logistics options can I map with it?
Omnichannel retail should offer consumers a seamless shopping experience. Shopping online, picking up and paying for goods in the branch or returning products purchased in the web shop to the branch – an omnichannel solution should be able to map such options. Among other things, it is important that the inventory and warehouse management function smoothly.
Can I add dropshippers to my own warehouses at busy times like before Christmas?
Can I send goods from a branch (ship-from-store)?
Can I assign individual warehouses to individual sales channels?
Can options such as order routing be mapped in order to optimize logistics?
Can customers check the availability of goods in stores online?
Can customers freely choose the shipping location?
How does the return handling work?
6. Is all data in the system secure?

As a minimum, software must meet the requirements of the GDPR. Many providers also rely on cloud servers, which are located exclusively in German data centers. The TÜV offers guidance on data protection. Look out for the "Certified Data Protection" certificate, which proves the secure processing of personal data.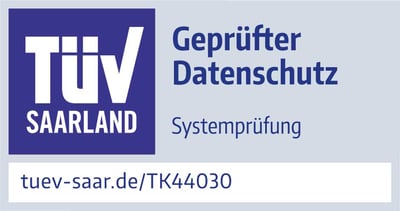 7. To what extent does the system contribute to the productivity of my employees?


So that all external processes run perfectly for the end customer, they must also run smoothly internally. It is therefore important that the omnichannel system breaks down data silos. This requires a technical solution that automates processes as much as possible and also makes it possible to work across departments. E-commerce, marketplace and social media managers should benefit from omnichannel software just as much as financial accounting, customer service or the chief digital officer. It is therefore also important that the system must be easy for the individual to understand and operate. Depending on the complexity of the processes mapped and the functions used, training may be appropriate. Ask the solution provider for a quote.
8. Is there an analytics area where I can view and manage important metrics?
If the omnichannel system can map all desired functions, the question remains: Can KPIs be analyzed? Such an evaluation is important in order to understand customer behavior and to classify the success of the various omnichannel measures.
Inventories and sales total and by location
number of returns
Customer preferences for payment, delivery and returns
Number of orders by device
Number of orders per omnichannel service (how often is e.g. click & collect used?)
Average basket size
Average number of items ordered
Customer order history
9. What resources do I need for implementation?
Before you start, clarify exactly who will take on which tasks during implementation. Which people or departments do you have to delegate internally? Who is leading the project? How many working days does the implementation cost? What tasks does the provider take on? Is training necessary afterwards?
You should also keep an eye on the time. With a flexible omnichannel solution, you can start quickly and scale later, which means a short time-to-market. The implementation time depends on factors such as existing interfaces, further programming effort and of course the workload on both sides. You can also ask the project manager for a schedule for the implementation.